The following video and documents provide additional technical information describing Fi-Bar™product applications, market applicability, and comparisons to existing competing fibers.
---
Testing of Prototype Turbine Engine Vanes up to 1704°C (3100°F)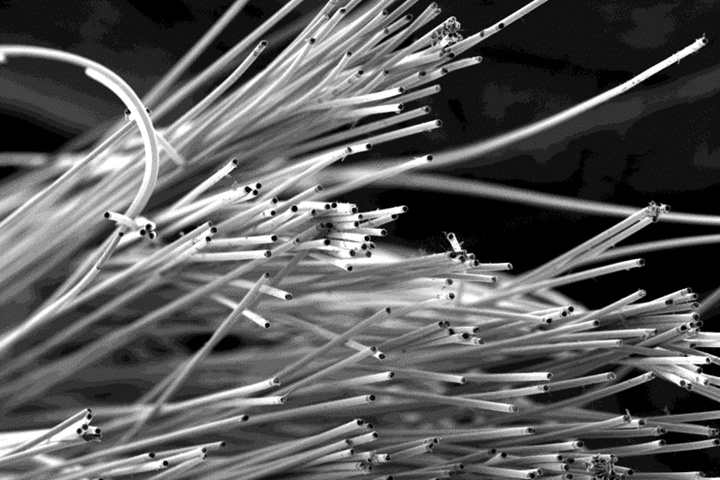 NASA Interstellar Probe Study
A recent study by Johns Hopkins and Advanced Ceramic Fibers LLC worked toward ceramic matrix composites able to withstand up to 3,500°C for space heatshields.
This article was published on "CompositesWorld," July 13th, 2021. The article details the results of a seven-month project that detailed the ability to withstand up to 3,500°C and it showed promising initial results.
Fi-Bar
™

Direct
Producing a New Ceramic Fiber Reinforcing Material
Today, the chemical, mechanical, and thermal properties of Fi-Bar™ fiber make it an attractive degradation-resistant high temperature reinforcing ceramic for use in infrastructure, transportation, energy, aerospace, and defense applications. The following article, prepared by the Battelle Energy Alliance, LLC, contractor for the U.S. Department of Energy's Idaho National Laboratory, provides a summary of the Alpha Silicon Carbide/Carbon "Direct Conversion Process™."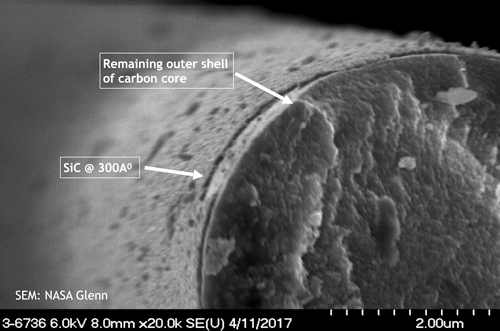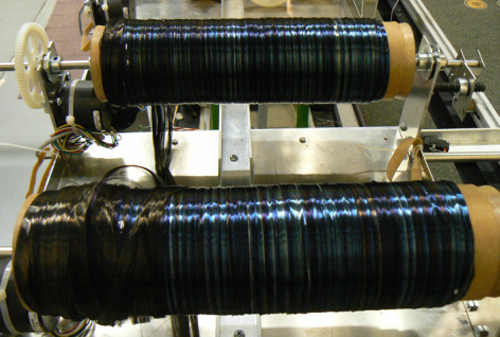 Miracle Fiber?
A New Ceramic Fiber Reinforcing Material Developed at the Idaho National Laboratory Offers Extraordinary Potential in Several Industries
This article was published in "Innovation Magazine," April-May, 2012. The article emphasizes the superior characteristics of ACF's Fi-Bar™ compared to Hi-Nicolon (eta-SiC) fiber...
Oil and Gas Industry Applications
How High Temperature and Pressure Limitations Can Be Overcome by Using ACF's Alpha Silicon Carbide/Carbon Fiber
This PowerPoint document focuses on the application of ACF's Fi-Bar™ when applied to the Oil and Gas Industry challenges given the high temperatures and pressure on piping, storage tanks, and refinery related components.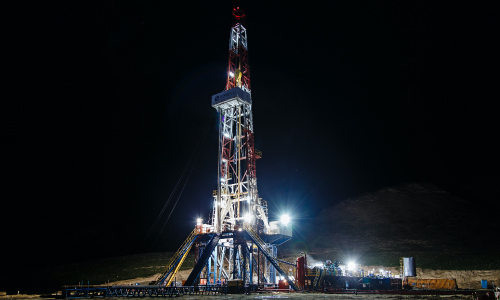 Materials For Extreme Environments
---
I Have a Project
To Work on
---
---
I Have a Project
To Work on
---